The apartment is situated in the historic village of MILHARS, amidst one of the most beautiful hilly areas of S.W. France in the department of the TARN (81) region. At the top of this picturesque village is our house Le Couvent, a completely renovated former monastery, in which we created a very spacious, independent guesthouse with a large private terrace.
Private access to the guesthouse on the first floor via an outside staircase to the terrace from where you enter the large living area (air-conditioned) of 40m2, with a well-equipped open kitchen with 4-burner gas stove, Nespresso-machine, refrigerator, oven and microwave, dining area (dining table with 4 chairs), seating area with 2 comfortable sofas and armchair and a large flat screen TV with channels Orange and Chromecast. Wi-fi is available in the entire apartment.
From the living room you have access to your spacious bedroom (approx. 15 m2), equipped with a large 2 person box spring bed (1.80 x 2.00 m) and storage space for clothes.
The modern bathroom consists of a large walk in shower, toilet, and washbasin.
In the village, 200 meter downhill, on the Place du Mairie you'll find a brasserie, bar/terrace and post office and a small grocery where you can get various local products.
From the apartment and from your terrace you have a beautiful view of the surrounding hills, the village with its church and the chateau. A large garden is at your disposal. There are various walks directly from the house and in the nearby area that you can find HERE.
In Milhars 200 meters downhill, on the Place du Mairie, you'll find café/brasserie 'Chez Mamie' in the newly renovated 'place communal' that also includes a small grocery with local wines, cheese, bread, vegetables and other local products, .
Ver nearby (5km) in the village of Varen, you will find a fine restaurant gourmand: Le Moulin de Varen (our recommendation), aa small supermarket and a simple bar/brasserie. There are lots of different restaurants in Saint-Antonin-Noble-Val and Cordes sur Ciel (both 15 minute drive) and of course many more restaurants, café's and bars in Albi and Gaillac.
The famous medieval bastide hilltop town of Cordes-sur-Ciel, founded in 1222, an amazing tumble of houses in two fortified layers - with its maze of cobbled streets and oak beamed stone houses once voted the preferred village to visit in France in 2014, is only 15 minutes' drive.
The medieval and Roman village of Saint-Antonin-Noble-Val on the river Aveyron is also 15 mins drive, famous for its huge Sundaymorning market, recognised as one of the best in France. A wonderful feast of French culture and food, it covers almost the entire medieval centre.
Don't miss the beautiful city of Albi with its world famous Cathédrale Sainte Cécile (UNESCO heritage), the Museum Toulouse Lautrec and the old historic center with many shops and restaurants. Carpark Albi, near the Cathedrale: Boulevard Général Sibille, 81000 Albi. Or Q-Park garage at the Place du Vigan.
Or you can take beautiful tours through the hilly landscape of the Albi region or Aveyron to the various old bastide villages in the countryside with their old castles like Najac and Penne, or other historic villages such as Castelnau-de-Montmiral, Puycelsi, or Bruniquel with their fairs and festivals, meals, garage sales, flea markets and renowned for their regional products.
The beautiful Gaillac wine region named after the authentic town of Gaillac is just around the corner, you can make beautiful rides through the "Albigeois" (the Tuscany like) landscape to the various bastide-villages in the countryside with their fairs and celebrations, repas, vide-greniers/ brocantes and famous for their regional products. Gaillac wines.
ALBI - Toulouse Lautrec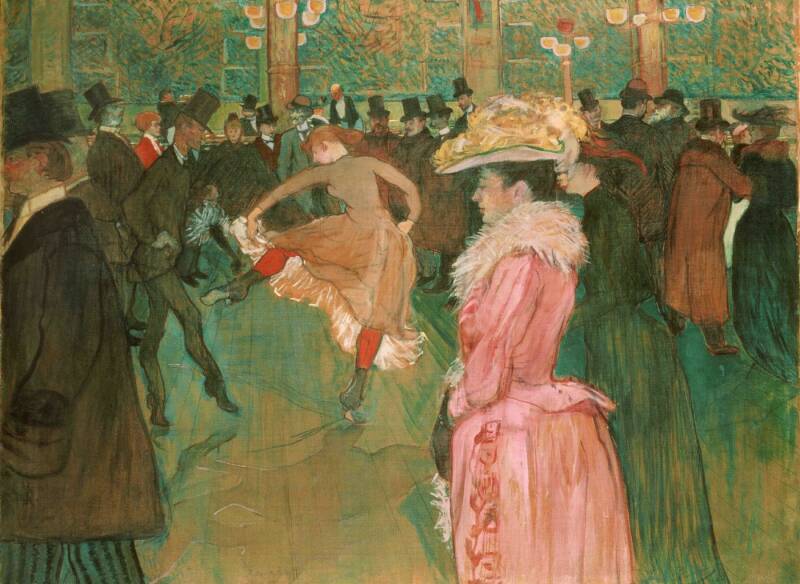 A visit to the "red" city of Toulouse (the bricks that are used in Toulouse are red-colored, called "briques Toulousaines") is worth a detour; beautifully situated on the Garonne, many beautiful squares, churches, museums, restaurants and lively student neighbourhoods. There are universities, a conservatory and an art academy.
TOULOUSE
FACILITIES
The apartment: Private terrace, use of the garden, WI-FI, TV, a well-equipped open kitchen, smoke detector, air conditioning in living room, hairdryer. The apartment is non smoking (except outside).
Supermarkets: Supermarket and other shops in Saint-Antonin-Noble-Val and Cordes sur Ciel (both villages 15 minutes' drive away) and a small supermarket in Varen (only a 5 minutes' drive).
Culinary and wine: Our guesthouse is located near the Gaillac wine region with its many domaines and chateaux.
Restaurant in Milhars (Brasserie Chez Mamie), Varen (Le Moulin de Varen), various restaurants in Saint-Antonin-Noble-Val and Cordes sur Ciel and a wide selection in Albi and Gaillac.
The owners Angela & Jan spent most of their career working in the music business. Previously they ran a luxury Bed & Breakfast 'Mas de la Muse' in the same region. After a break of several years they recently returned to this beautiful area.
Le Couvent
Angela Wap & Jan van Dingstee
219 Côte de Cargomiech - 81170 Milhars - Frankrijk
T: +31 6 3733 7442
T: +33 6 18749922